European Organization for Nuclear Research (CERN) Task Force consisting of five expert members conducted virtual meeting with Federal Minister for Science & Technology, Senator Shibli Faraz as part of the five-year review of Pakistan's Associate Membership with CERN.
Minister thanked the Task Force members, on behalf of the government of Pakistan for virtual meetings with different institutes. Senator Shibli Faraz appreciated the long-standing collaboration of Pakistan with CERN.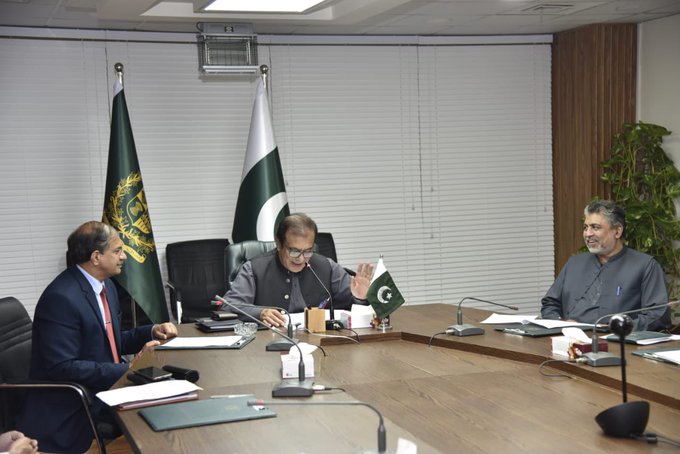 The minister said that Pakistan has a long history of research in elementary particle physics and has produced some renowned scientists in this field, including the Nobel Laureate Dr. Abdus Salam.
Pakistan has gained numerous benefits from Associate Membership of CERN; increased number of engineering contracts to support programs which r beneficial for our industrial sector, HR development & sharing of techniques & tech in key areas & numerous intellectual benefits.
Also Read: Govt sets up 'Pakistan Technology Startup Fund' to provide seed funding to 50 startups annually
Charlotte Warakaulle, Director for International Relations & delegate for Belgium, further added that science ministries are important for every country & should be made priority by all governments.
Minister Shibli Faraz expressed that Pakistan is willing to welcome scientists & engineers from CERN to visit Pakistan for knowledge sharing and to improve R & D programs.
Pakistan and CERN
Pakistan became an Associate Member of CERN in 2015. Pakistan and CERN signed a Co-operation Agreement in 1994. The signature of several protocols followed this agreement, and Pakistan contributed to building the CMS and ATLAS experiments.
Pakistan contributes today to the ALICE and CMS experiments. Pakistan is also involved in accelerator developments, making it an important partner for CERN.
Also Read: Internship Opportunity for Students at SUPARCO, Pakistan's National Space Agency